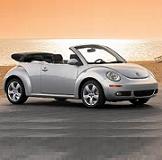 For a magnificent sun-kissed holiday, look no further than the Algarve. With its laid-back vibe and gorgeous rocky cliffs jutting into the Mediterranean Sea, it's no wonder this region in the south of Portugal draws back holiday-makers in their thousands each year. And of course, we can't forget all those calm, sandy beaches and isolated coves!
But with so many different destinations on offer, from the party-haven of Albufeira to the family friendly Carvoeiro, the hard question is deciding where to stay? Well, help is at hand with our back-to-basics guide detailing some of the fantastic destinations in this blue-skied paradise, giving you the chance to kick back and take in the rays..
The cultured retreat
Over on the west side lies the lovely little retreat of Lagos, where tanks of live lobster stand next to shops selling postcards and sun cream. Take the Grotto Tour and let fisherman sail you in and out of the surrounding water's magnificent cliffs and coves, or simply walk around the old city's ancient stone wall and cobbled streets.

Boasting a nice collection of short beaches, head over the river for a longer run at Meia Praia for some of that old-fashioned beach loving!
The cape
Stare into the windswept expanse of the Atlantic at Cape at St Vincent where crashing waves merge with birdsong in the background. Large looming cliffs jut into the sea while deserted beaches away from the main area offer quiet windswept contemplation.

The Memmo Baleeria Hotel has a grassy stretch over-looking the sea, sauna, pool, and indoor cafe - a great destination for a wild getaway.
Party-zone
The tourist capital of the Algarve is undoubtedly Albufeira. With its teaming nightlife and great collection of star-lit restaurants such as the A Ruina, thousands of holiday-makers descend on the town's 23 beaches each year.

Think jet skis, banana boats, and paragliding abound in the calm waters. Nightclubs such as the Steps Club plays pop music until late. Sing-a-long to some Cliff Richard songs at Diamond's, which excels in its heady mix of karaoke and sporting TV every night. Treat yourself to some spa treatment at the Belva Boa Vista hotel which features grand views of the sea.
Quiet enclave
If you want to get away from the hustle-and-bustle of the bucket and spade destinations like Albufeira, the fantastically rustic town of Olhos d'Agua is a great retreat. Out of season it is extremely quiet, and you'll be able to witness locals buying produce from the fisherman in the early morning, but even in high summer it is not teaming.

Great for families due to its quiet and secluded nature, if you are lucky you might catch a glimpse of the freshwater springs which occasionally bubble up through the sand! The Aparthotel Olhos D'Agua is ten minutes walk away from the restaurants and shopping area, , and children under 11 get to stay for free.
Sport galore
Upmarket Vale de Lobo is a sport lover's dream! Two 18-hole golf courses, a tennis academy, and a riding school - it's all here. And as it's set near three and a half miles of white-sanded beach before low red cliffs, there is a lot to do! Dine on fine French fare at La Place or enjoy the sea views at Sandbanks, which serves a delicious speciality of sardines grilled on charcoal.

If you are lucky you might be holidaying when one of the beach discos take place, but if not have a pint of Guinness at McGintys on the Green.
Explore the cliffs
The little town of Carvoerio is a fantastic base for exploration and fun. Two water parks are in easy distance – the Slide and Splash at Lagoa and Aqualand in Alcantarilha – while theme park Krazy World and Zoomarine Sealife Park are also close.

Take a hike up to the weathered rock formations of Algar Seco , one of the most unique landscapes in the Algarve, or drive out to Silves with its Moorish castle and boat trips or riverside walks along the Portimao River.

The small town centre has an excellent range of self-catering accommodation, such as the Monte Dourado , making this an adventure destination for the whole family!
Luz Bay
In the eastern half of the province, the cobbled streets and red-tiled roofs of this traditional fishing village is brilliant for relaxing on the beach. Explore the ancient fort The Fotaleza, and the grand old promenade lined with palm trees and cafes. Fifteen minutes drive out of town are a collection of unspoilt beaches where you can see how the Algarve would have been 30 years ago.

Portugal's southern region boasts sun, sand, sea, and good food. Perfect for a summer escape in the Mediterranean
Explore all Algarve Region driving with us... your ALGARVE CAR HIRE
Source:http://www.iwantsun.co.uk